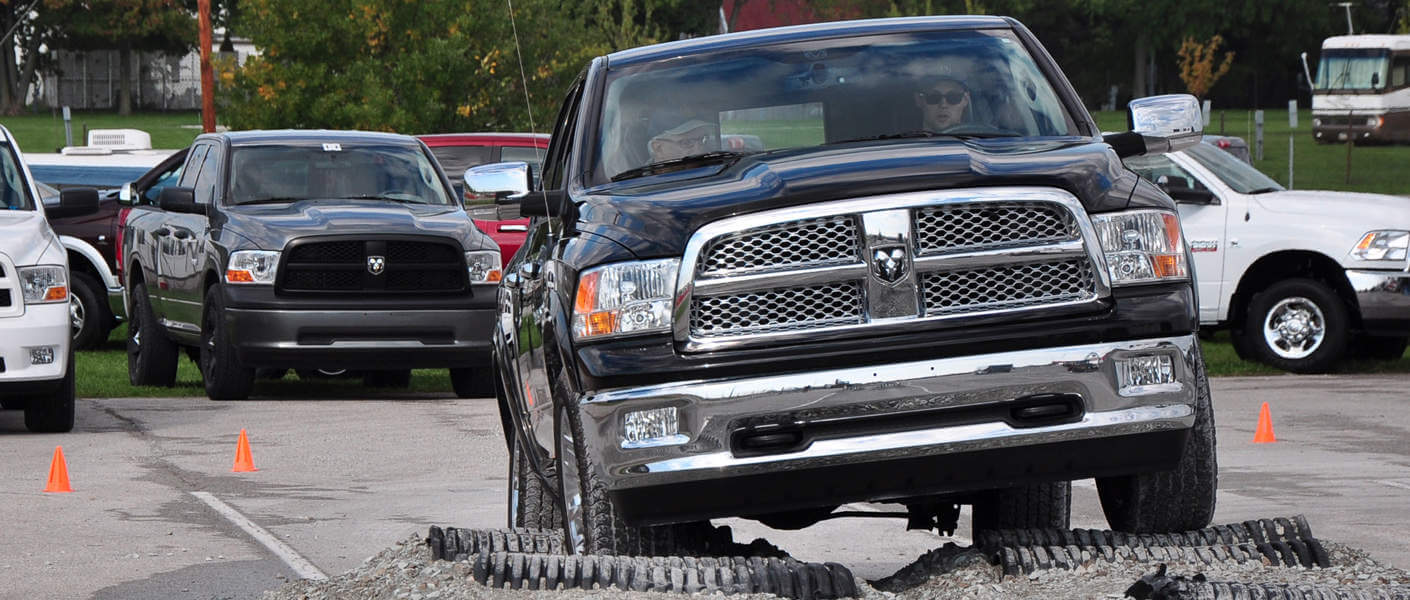 Our dealership has made a reputation of offering a wide selection of vehicles to the residents in Southwestern Wisconsin, Eastern Iowa and Northern Illinois. With new and pre-owned locations in Platteville and Barneveld as well as pre-owned location in Darlington and Monroe, we proudly serve customers from Madison to Monroe and Galena to Dubuque and beyond!  When you want Chrysler, Dodge, Ram, or Jeep vehicles, then you need to come and see our selection of vehicles. We are the #1 Ram dealer in Wisconsin and have the largest selection of Jeep Renegades in the Region. We have an absolutely huge inventory here that includes all the cars, trucks, SUVs, and vans that you could ever want. Our customers who know us well, know that we never stop there. We offer a wide array of nearly anything that you could think of.  Ram commercial vehicles have a huge presence on our lot as well.  If you own a small business, we can save YOU money. We are one of the largest Commercial Ram dealers in the Nation!  Our used inventory is nearly limitless in its scope. You will get great deals on recreational vehicles, too!  We often have boats, motorcycles, ATVs, snowmobiles and even campers for sale. Take a look through our inventory frequently, and you may be surprised at all the options you have.
At Ubersox Chrysler, we believe in customer service at its finest and a large part of that is the way that we stand behind every vehicle that we sell. We offer lifetime powertrain protection on most of our our vehicles, both used and new. When we say lifetime, we mean LIFETIME. As long as you get all of your factory recommended maintenance work taken care of right here at Ubersox Auto Group, we will honor our lifetime powertrain protection. This is a testament to the way that we do business around here. We are the car dealership that you can count on, and our team will always be there for you providing a comfortable and pressure-free car buying environment. We are a family owned dealership, and that is obvious in the pleasant and friendly atmosphere around here. It's all about "U" at Ubersox.
Welcome to our Chrysler, Dodge, Jeep, RAM, dealership in Platteville, WI
When you need a new vehicle, you can always find something great on the Ubersox Auto Group lot. We have hundreds of new vehicles from Chrysler, Dodge, Jeep, and Ram. If there is a car, truck, SUV, or van that you need, then chances are we have it. Right down to the color in which you want it. We want you to have the options that you need. If you have a business and you need the strength of the Ram brand to take your business to the next level, then we have the Ram trucks that you need right here. Come and see our wonderful inventory, or even simply browse it online. These are the vehicles that you have always wanted. This is the environment that you want to shop in. Take your time and let the perfect vehicles come to you. Let us know what you need, and we'll find it.
If you are thinking about buying used or you are thinking about a great recreational vehicle, such as a boat, then you need to see this selection that we have at Ubersox Chrysler. You don't have to drive all the way to Platteville to see it either, you can browse through our inventory right here online. Every vehicle that we sell goes through a meticulous and exhaustive inspection to ensure that everything is in proper working order. We never set our customers up to fail. We want you and your Ubersox vehicle to be in a great position moving forward. That means you need reliability and safety on your side. This level of quality is the reason why we can offer the lifetime powertrain protection even on our pre-owned inventory. Come to any of our Ubersox Auto Group's locations in Platteville, Barneveld, Monroe or Darlington for all your new or used car needs. You will always leave satisfied.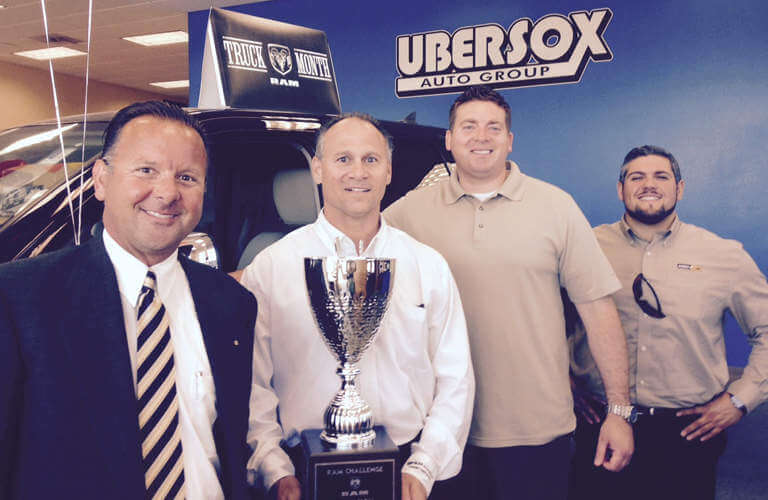 We're here for whatever you need
When you already have a vehicle and you need service then you should come to Ubersox Auto Group. We can take care of all your Chrysler, Dodge, Jeep, and Ram vehicles. We even have an Express Lane at our Platteville location that can handle regular maintenance such as oil changes without an appointment. Our parts department is always stocked so we have the replacement parts to get you taken care of quickly. Our team knows what they are doing. They have years upon years of experience delivering superior service to customers just like you. We do more than just maintenance. We can take care of any major service and repair problems that you may be facing, and you can schedule your appointment right online. Our Shimmer Car Wash has two wash bays with one equipped to take handle your oversized dually trucks. Shimmer's detail shop is second to none!  Ubersox Auto Group really is a one stop shop for all your vehicle service needs!
If you need a Mopar part, then you need Ubersox Chrysler. We have a huge inventory of Mopar parts at both of our Platteville & Barneveld locations. We want you to have everything that you need all in one place. These are genuine OEM parts that will be perfect for your Chrysler, Dodge, Jeep, or Ram. When a part wears out, we know that you need a new part quickly. You rely on your vehicle, and you want to make sure that it has the best. If there is a part that you need that we do not have, then we will be more than happy to order it for you. With our expert service team right here on site, we can install those parts for you. With Ubersox Auto Group on your side, you never have anything to worry about. Ubersox Auto Group has everything that you could ever want for your Chrysler, Dodge, Jeep, or Ram.